How to Use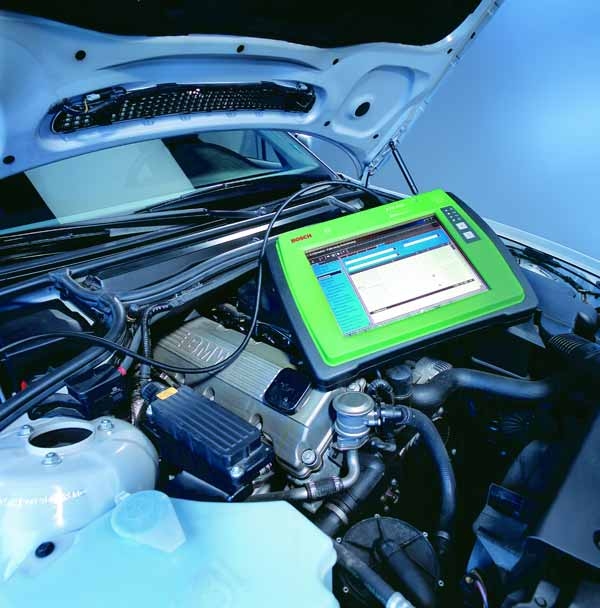 a Car Diagnostic Tool
An auto scan tool can be used to read the diagnostic software. Also called a car code reader or an OBD-II scanner, this tool is a useful way to determine the issues with your car without having to take it in to a dealership or a mechanic for an expensive analysis.
You'll need the following materials in order to take a diagnostic reading of your car:
• A Laptop, iPhone or iPod Touch
• Jack cables and a port connector
• A scanner or car code reader
• A breakdown of codes and acronyms for your vehicle
Install the Computer Software
Computer scanner systems require that you connect the scanner to a computer. An iPhone or iPod Touch will also work with devices such as the REV iPhone Car Diagnostic Tool. In order to get a reading from the car diagnostic device, install the software that comes with the scanner system. This allows the computer to display the readings from the diagnostic tool.
Connect the Scanner
Find the port where you can attach the scanner. This port is often located on the dash, typically just below the steering wheel and to one side or another. Look for a small indentation and a simple port system. The port connector may also be underneath the driver's side of the front seat. If you're having a hard time figuring out where to connect your scanner, check the owner's manual for your car or consult with a professional.
Get a Reading
Follow the instructions from the scanner tool and the software on your computer to take a reading of the car diagnostic device. This will help you to determine exactly what the problem is by sending a series of codes to your computer, which will be displayed.
Translate the Codes
Using the guidelines from the code translation sheet, figure out the problem that has caused the malfunction or the check engine light to come on. You can then decide the best way to remedy the problem or take your car to a mechanic.