Instructions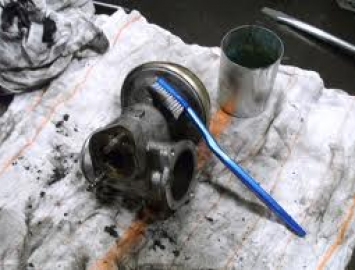 • Start the engine and let it warm up.
• Remove a flexible hose in the air intake system as close to the air intake manifold as possible
• Let the engine run at 2000 rpm
• With a warm engine, spray EGR cleaner, using the pipe supplied, into the air intake manifold, ensuring as much of the spray as possible enters the engine
• Spray in short intervals to avoid uncontrolled rise of rpm and diesel knocking
• After each spray, wait until the rpm returns to idle before continuing. If necessary accelerate to avoid engine stalling
• Continue this process until the entire contents of the aerosol are consumed
• Let the engine run at idle for a few minutes. Refit the flexible hose
• After this idling period, accelerate the engine several times or drive the car for 3 to 6 miles. Do not exceed 3000 rpm.
• Before stopping the engine, let it run again for at least, 1 minute
Tips & Warnings
The spray can also be used to directly clean the EGR valve.